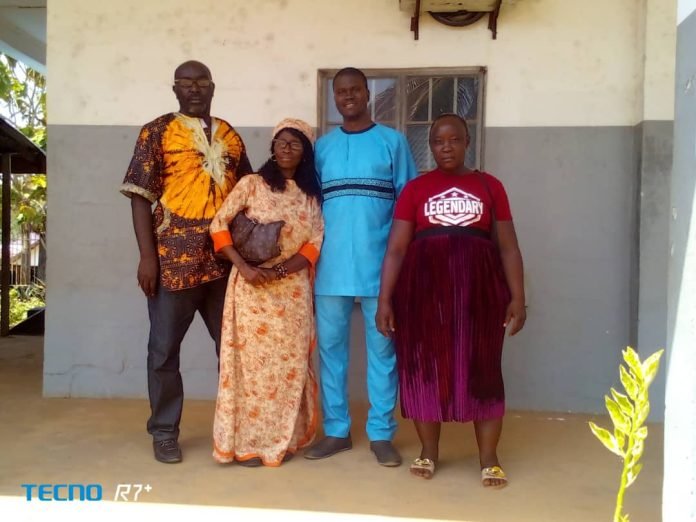 The Mulema Development Organization has on the 14th March 2023, donated Medical Gadgets including Blood Pressure (BP) machine, oxygen machine, cartaters, gloves and bedsheets among others to the Pujehun Government Hospital.
The gadgets were officially handed over to the medical superintendent of the Pujehun Government Hospital, Dr. Aiah Wurie at his office.
Handing over the gadgets, Alhaji Moijueh Emmanuel Kaikai who led the delegation, said the donation is part of the Mulema Development Organization's continuous development strides in the district.
He said the Mulema Development Organization, based in the United States is headed by Mr Charles Kaikai. He added that the organization has over the years boosted the hospital through the provision of useful materials for the proper running of the hospital.
Moijueh said as indigenes of Pujehun District and Sierra Leone, they thought it necessary to support government in solving some of the challenges the hospital is facing in providing better health service delivery. He affirmed that similar donation have been made at the Cottage Hospital in Freetown.
On behalf of the organization, Alhaji Moijueh Emmanuel Kaikai assured that they would continue to support the district in diverse ways.
In receipt of the donated items, the Medical Superintendent of the Pujehun Government Hospital Dr Aiah Wurie, acknowledged the donors for the laudable venture. He confessed that the donated gadgets are very vital in the day to day running of the Hospital. He also dubbed the donation as timely and necessary.
"Since last year the hospital has been finding it very difficult to carry out certain procedures due to lack of the required gadgets particularly BP Machine, Oxygen, Tube among others", the Medical Superintendent asserted
"Accommodation of patients has also been a very big challenge as the hospital seriously lacks bedsheets, but I hope this donation could help minimize the challenge" he added
He assured the donors that the items would be used for its intended purpose and also called on other patriotic citizens to extend more support to the hospital, as health is wealth.