Level up BBNAIJA Season 7…
By: Mohamed M. Sesay
The long anticipated Big Brother Naija Season 7, dubbed as level up, is finally on television for its avid viewers. This year's Big Brother Naija is embedded with new twists and turns completely different from previous editions. For many, the level up edition is fully spiced up with drama and entertaining packages.
The Big Brother Naija Season 7 officially commenced on Saturday, 23rd July 2022 at 7 p.m. The commencement of the show followed by a double launching on Africa Magic, Showcase, Big Brother Naija Channel on DSTV Channel 198, GOTV Channel 19 and Showmax.
Unlike the last season (6th edition), the lucky winner of season 7 is expected to majestically walk home with N50 million cash prize, plus additional N50 million worth of prizes, including a vehicle from the organizers. Also, as part of the embedded packages for this edition, 30 lucky fans have the possibility to win N1 million each in the Fave Lock-In Promo, specifically for DSTV and GOTV customers.
Just as previous editions, the Level Up Edition will be up and running for 72 days with the traditional show host Ebuka Obi-Uchendo. The giant sponsors of this season 7 are Pocket by Piggyvest (formally Abeg) and Flutterwave. This widely viewed, and Africa's most mesmerizing reality TV show, retains its traditional voting rule. The more votes a housemate amasses, re-assures the golden chance of becoming a victor.
The housemates are classified into two levels – level 1 and level 2. The 12 housemates who were introduced on Saturday, July 23 are categorized as level 2 housemates.
Another 12 housemates joined the other contestants on Sunday, July 24, considered to be level1 housemates. An additional two fake housemates have been planted in the house by Big Brother, albeit not known to the original housemates, bringing the number to 26 housemates.
As the dramatic twist continues to unfold in the house, Beauty Etsanyi Tukura and Henry Olisa alias Groovy fell in a luscious relationship. Eloka Paul, nicknamed Eloswag, emerged as the first Head of House, whilst Chibueze Iyele alias Hermes, was the current Head of the House as at the writing of this article. As part of the privileges accorded to being Head of House, the winner has power to select housemates from outside their level for eviction.
Fascinatingly, the first two Head of House – Eloka Paul (Elowag) and Chibueze Iyele (Hermes) – are both in the same camp (level 1). Unfortunately, level 2 has not won the Head of House for the past two weeks of commencement of the show, except for wager.
As the dramatic twists and turns exacerbate in the house, Christy and Cyph became the first housemates  to be evicted on Sunday the 7th of August 2022. Followed next were llebaya and Khalid who were evicted on the 14th of August 2022. Both faced their mythical predicaments after five of them were nominated and thereby, experiencing their unprepared exit from the house. Also on Sunday the 21st of August 2022, Biggie re-established his third eviction stage of which, two unfortunate housemates unwillingly made their farewell exit. Following the nomination of Groovy, Amaka, Daniella, Modella, Chizzy, Pharmsavi and Kess on Sunday, Kess and Pharmsavi became the third sets of housemates to be evicted after they scored low votes from their fans.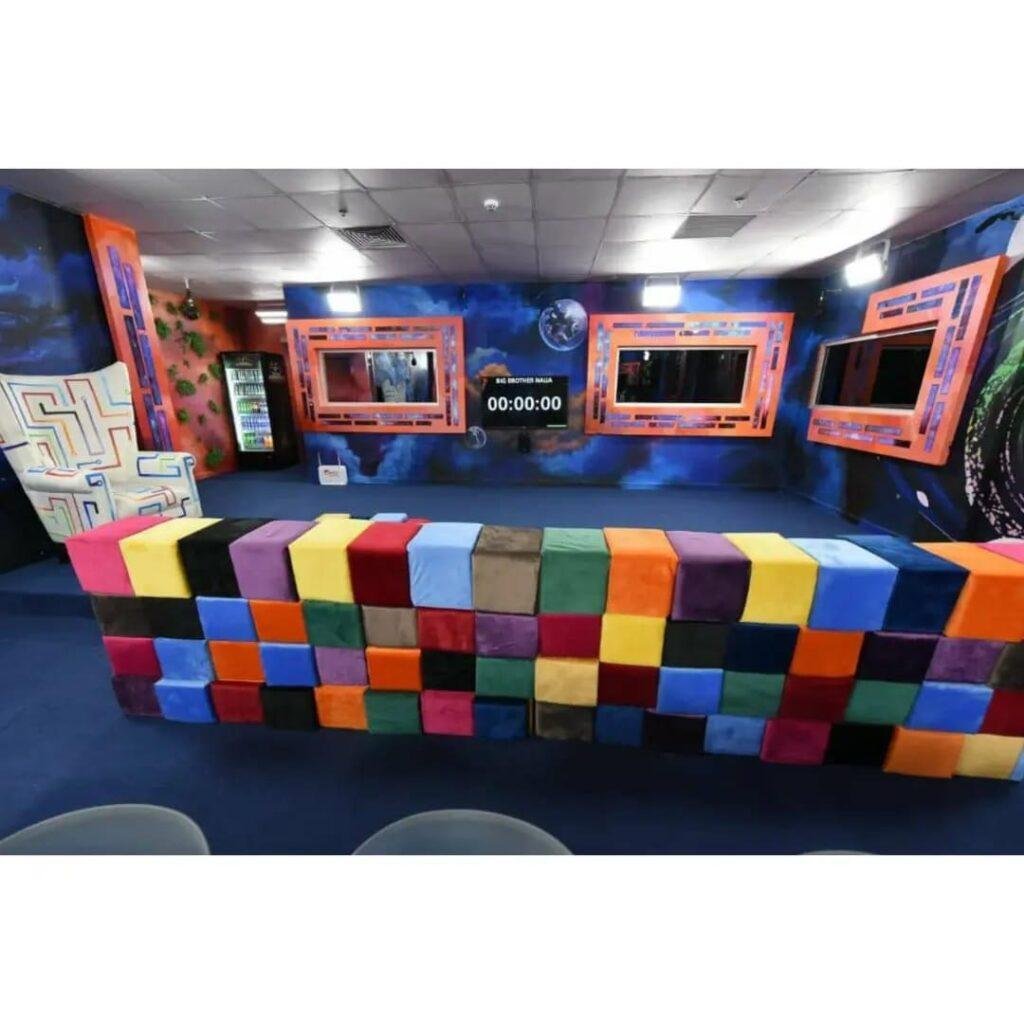 Before the first eviction commenced, Big Brother unremorsefully disqualified ex-Miss Nigeria, Beauty Tukura, after she received double strikes for breaking the rules of engagement (rules of the game). As it stances now, there are seventeen (17) legitimate housemates in the house. Meanwhile, Deji and Modella are fake housemates planted in the house, and Rachel and Chizzy are Riders. The fundamental difference between fake housemate and that of Riders is that, the fake housemates would be evicted at any moment whereas, the Riders are meant to stay in the house till the end of the show. Big Brother has also merged the housemate into one. In order words, there is no class distinction of level one and level two housemates?
Below are the synopses of biography for all the twenty-four legitimate housemates for the level up edition. The Big Brother Naija Season 7 housemates are presented in the sequence of arrival in the house.
Henry Olisa (Groovy) is an artiste, fashion entrepreneur and model. The 26-year-old is native of Anambra. He was the first Big Brother Naija housemate in the house and hit the stage with high energy and a promise to be fun and entertaining.
Beauty Etsanyi Tukura is a walking embodiment of her name. The 24-year-old lawyer is from Taraba State. She was crowned Miss Nigeria in 2019 and held the title for 'Most Beautiful Girl' in her state for two years. According to Beauty, she is in Big Brother Season 7 House because she is entertaining and loves a good challenge.
Khalid Ismail is 22-year-old. Khalid claims to be single and he is not looking for love in the house. He considered Biggie's house as an opportunity to advertise himself. Khalid works as a freelance graphic designer and loves basketball.
Ilebaye Odiniya is a 21-year-old Kogi native. Ilebaye has the vim and vigor to bring the ultimate fun to the Big Brother Naija House. She is a graduate of Criminology and Security Studies and an entrepreneur.
Bright Erekete (Cyph) is a lover of music, art and movies. He is a native from Imo State. He said he is in the Big Brother House to show the world what he has to give and admits to crying at times due to extreme anger.
Chiamaka Mbah (Amaka) is determined to be in the house not just to win but to have fun and meet people. The 23-year-old health worker and an Anambra native believes in taking the bull by the horns. She is perceived to be very emotional, impatient and a talkative.
Kesiena Adjekpovu (Kess) is a 28-year-old married man from Delta State. He made it known to viewers that his wife gave him a hall pass to have fun in the house. Kess is a businessman and has nursed dreams of being in Big Brother's House.
Daniella Peters has nursed the credo to be determined and hates to be bullied. The 22-year native of Cross River has a twin brother. She is a poet and spoken word artist.
Saviour Akpan (Pharmsavi) is a licensed pharmacist. He assured viewers that he is only going into the house to show his entertainment capacity. He hopes Big Brother Naija will help him kick-start his dream of becoming a professional actor. He has a passion of creating awareness on drug abuse and misuse.
Josephina Otabor (Phyna) a 25-year-old Edo girl and she is very proud of her origin. She hates gossip and can't condone it. She also wants viewers to know her as an entertainer and is set to make a difference in the show.
Brian Chiji (Bryann) is one of the musicians in the house. The 24-year-old happiest moment is when he is creative. He expressed hope for Big Brother to give him the platform to launch his art. Bryann has a full-length project to his name and promised to bring swag and good energy to the house.
Christiana Ojumu (Christy) is a proud Ondo girl. She is a beautiful entrepreneur with a cosmetics business. She believes she is the perfect fit for the show as she's entertaining. The 24-year-old entrepreneur also categorically stated that she is armed with sarcastic humour.
Chidimma Esther Okagbue (Bella) is a 25-year-old. Bella is a pleasurable and energetic UNILAG graduate and content creator. She considers herself a no nonsense person who gets pissed off easily.
Eloka Paul (Eloswag) is a 27-year-old digital marketer. For Eloswag, the house is an opportunity to network and have fun.
Doyinsola David (Doyin) is a 26-year-old medical radiographer. Doyin is hoping for the Big Brother Naija platform to be the launching space for a career in the entertainment industry. While she admitted that forming a relationship may be tough for her due to her brutal honesty, Doyin made it known that she can be a box of surprises for viewers.
Adekunle Tobilola Olopade is a 27-year-old digital marketing consultant from Lagos. He considered himself as self-actualized introvert. He also thinks he is always right and never says anything he doesn't know.
Osy Alison Audu (Allysyn) described herself as a creative goofball who enjoys experiencing people. She enjoys watching movies, modelling and hanging out with friends. She is a sales and marketing executive for a popular vehicle brand. The 25 year-old considers herself a loyal friend and expects the same energy from her friends. She's also a huge fan of love and has let the housemates know that she's currently very single.
Omoniyi Dotun (Dotun) is a 26-year-old graduate of the University of Ibadan. Dotun works in a hospital as a medical physiologist and as a personal trainer on his days off. He described himself as fun, good looking and spontaneous. He promised that he will never back down from a challenge.
Esther Chioma Ndubueze (Chomzy) is a 22-year-old entrepreneur and model. She loves the simple things in life. She hates snitches and betrayers. She considered herself a resourceful and passionate person.
Gideon Anieti Nwawo is fitness buff and engineer. The 24-year-old engineer is a high achiever who considered himself a hardworking team player. For him, there are qualities he possesses that people will love to see and emulate.
Diana Isoken Edobor is a 33-year-old Project Manager from Edo State. She was born in France but considers Abuja as her home. The Edo native described herself as a down-to-earth and lovable person as opposed to being sophisticated and high-maintenance. For Diana, she's in the house to establish her brand.
Chibueze Iyele (Hermes) has an impressive dance portfolio that covers performances for the likes of Burna Boy and Ajebo Hustlers. Hermes cuts across as an entertainer's entertainer in the Island house. The 22-year-old is currently in a polyamorous relationship with two partners. He justified that his reason for being in the house is to show people just how much the love and creativity that is built in such tight living circumstances can change the world.
Chinenyenwa Desire Okoebor is a stripper by night and chef by day. The 22-year-old describes herself as an unshakeable goal-getter. For her, the one thing she will not be caught doing in the house is faking things or being a kiss and tell.
Segun Daniel Olusemo (Sheggz) is a 26-year-old actor and England-based professional football player. Sheggz described himself as a mix between London and Lagos. He also described himself as a genuine, honest and loving person and said his game plan is to be himself.