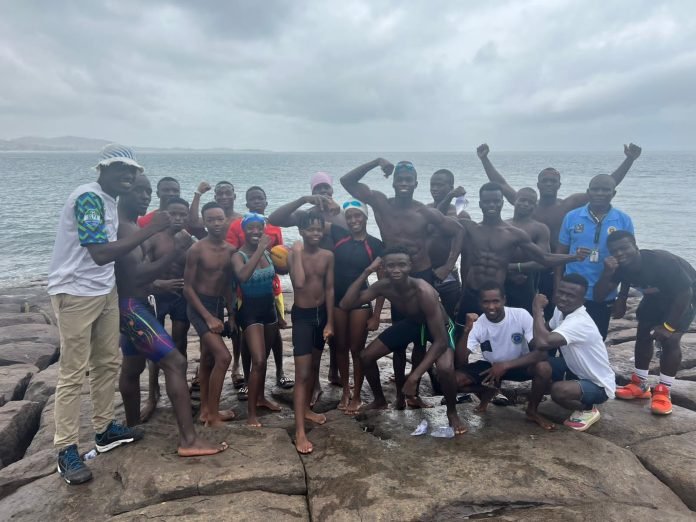 By: Mohamed Abu Conteh
The Sierra Dolphins has earlier this week braced up ahead of their international competitions.
To ensure that the swimmers are on the right path physically, mentally, and morally the national swimming team, Sierra Dolphins, has been undergoing rigorous training workouts at Aberdeen Beach in Freetown. The training sessions are geared towards the many pending swimming competitions viz Commonwealth Youth Games in Trinidad and Tobago, International School Games in Brazil, World Aquatics Championships in Japan, World Aquatics Junior Championships in Israel, African Aquatics Junior Championships in Sudan, African and World Beach Games, etc. slated for later this year.
Speaking about the team's preparedness for the competitions ahead, Head Coach Abib Conteh said, "I am delighted with the swimmers' performances now though the training sessions have been exerting moments for them. What we are currently embarking on now is Open Water and Beach Polo because of the lack of pool facilities. From what I have seen from this set of swimmers I am confident that they can bring us medals soon," he ended.
"For now, the training periods are very hectic for us, but we are focused, and we know what we want to achieve. Even though we have been going through hard-hitting moments because the water is highly hazardous and cold, we have been coping," commented female swimmer Olamide Sam.
On behalf of the Sierra Dolphins, Team Captain Ibrahim Kamara concluded, "we are all aware of the competitions ahead of us and our switching toward them.