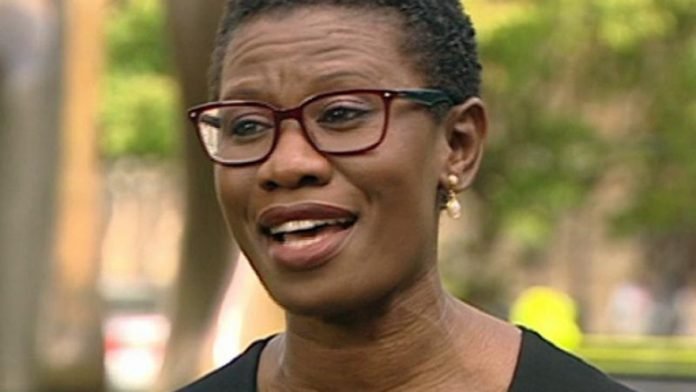 By: Audrey Raymonda John
The alleged obstruction matter between the State and the Freetown City Council (FCC) Mayor, Yvonne Aki Sawyer continued to be heard before Magistrate Mark Ngegba of the Pademba Road Court No.1 in Freetown.
The accused Aki Sawyer has been under trial for two counts offence of disorderly behavior and obstruction of Police duty contrary to law.
According to the particulars of offence, on Saturday 17th September 2022 at the airport Police division, Lungi Kaffubullom, Port Loko Judicial District, the accused obstructed Sergeant Richard Junior Caulker and Corporal 12225 Fanta Fofanah when executing their lawful duties and at the same time, the accused did behave in a disorderly manner.
In her response to the continuation of cross-examination by the State Counsel Yusif Isaac Sesay, the accused revealed that her takeoff time was 7:15 Pm with Air France.
Mr. Sesay suggested to the accused that when she went to the police station, she did not ask about the warrant of arrest for Councillor Sheku Turay aka Ice T, but she rather asked the Police; why they should arrest the Councillor without a warrant; the mayor responded that she did ask about the warrant of arrest.
Mayor Aki Sawyer confirmed that she said a person cannot be detained without a warrant of arrest.
Aki Sawyer further replied that she could not recall how many minutes she spent in the police station and that when she left the Police station one police offered her to see the Local Unit Commander (LUC).
The accused Aki Sawyer boldly responded that she made a live Facebook video when she moved outside the office.
When the State Prosecutor concluded his cross-examination, Magistrate Ngegba adjourned the matter to Monday 30th January 2023.
Lead Counsel for the accused was Joseph Fitzgerald Kamara Esq.