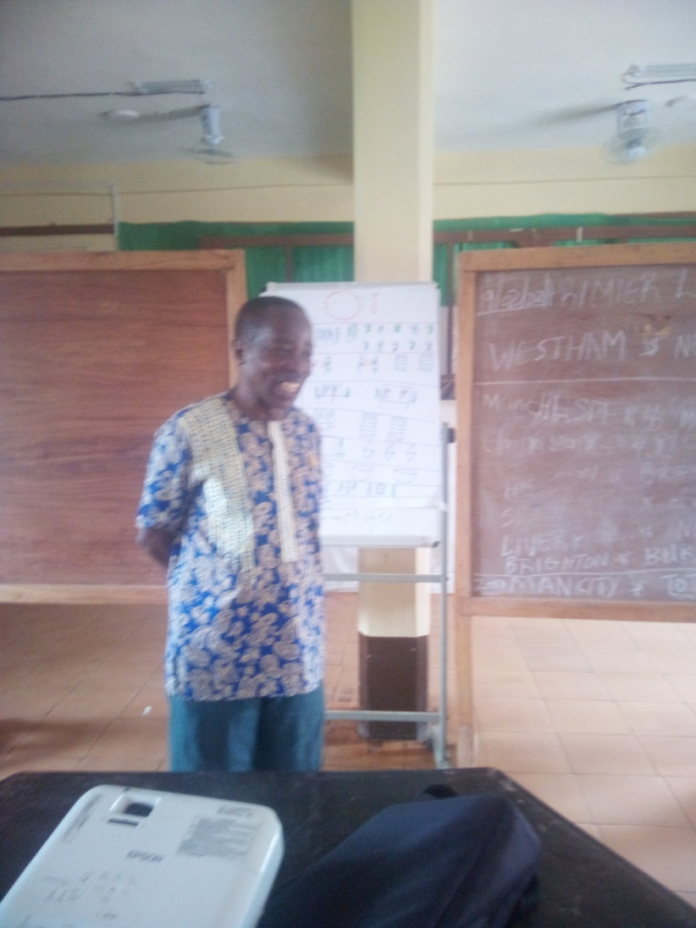 By Dadson A Musa
Agricultural Value Chain Development Program ( AVDP) has conducted a five- day training for tree crop farmers operating in the south of the country. The training started on the 20 th. April and ended on the 24 th. It took place at the One World Link hall, Matru Road Bo. Initially it targeted 300 farmers but has reduced it to 150 farmers. Edmond Saidu, head of tree crop at AVDP opened the training session. He cautioned the farmers to "focus on the training and not on the stipend". As according to him the essence of the training is to maximize the output of farmers.
And therefore encouraged them to treat it with every seriousness. The farmers were drawn from the four districts of Bo, Bonthe, Moyamba and Pujehun in the southern province.
Basically, it was a Training of Trainers as they were expected to cascade it to members of their respective farmer groups.
One of the major essences of the training was to bridge the gender gap among farm families in Sierra Leone.
They also dilated on rights and responsibilities of women farmers. Augustine Kabba who was the lead facilitator told the trainees that at the end of the training they expect to see the farmers "make substantial progress in their tree crop farming".