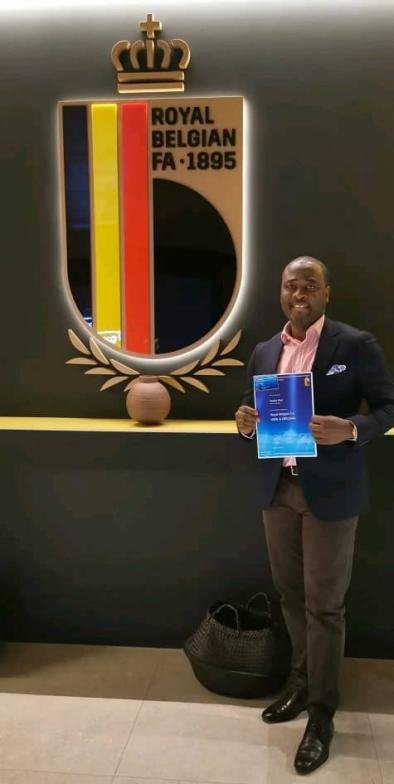 By: Mohamed Abu Conteh
One of Sierra Leone's finest legends, Paul Augustine Kpaka, has completed his UEFA advanced diploma coaching course, otherwise known as the UEFA A license.
"Challenges are meant to be confronted and overcoming them makes the effort worthwhile. It's been two years of hard work, dedication, and perseverance. Another milestone reached," Paul Augustine Kpaka stated.
He expressed heartfelt gratitude to all those who have supported him throughout the journey. "Your unwavering support, guidance, encouragement, and inspiration have played a vital role in achieving this milestone," he disclosed.
He concluded by sending a special thanks and appreciation to Mohamed Kallon.
"You have always been an inspiration to many in more ways than one. You made me fall in love again with this part of the beautiful game, and for that, I will forever be grateful.
I'm not quite sure if I would travel this journey without your guidance and kind words. And to my family and friends, thank you for being my pillars of strength and for always believing in me. Your love and support have made this journey worthwhile, and I couldn't have done it without you. As I move onto the next chapter of my life, I will always cherish the great memories".